$

19.99
Quicksand Tacoma V2 with moveable RTT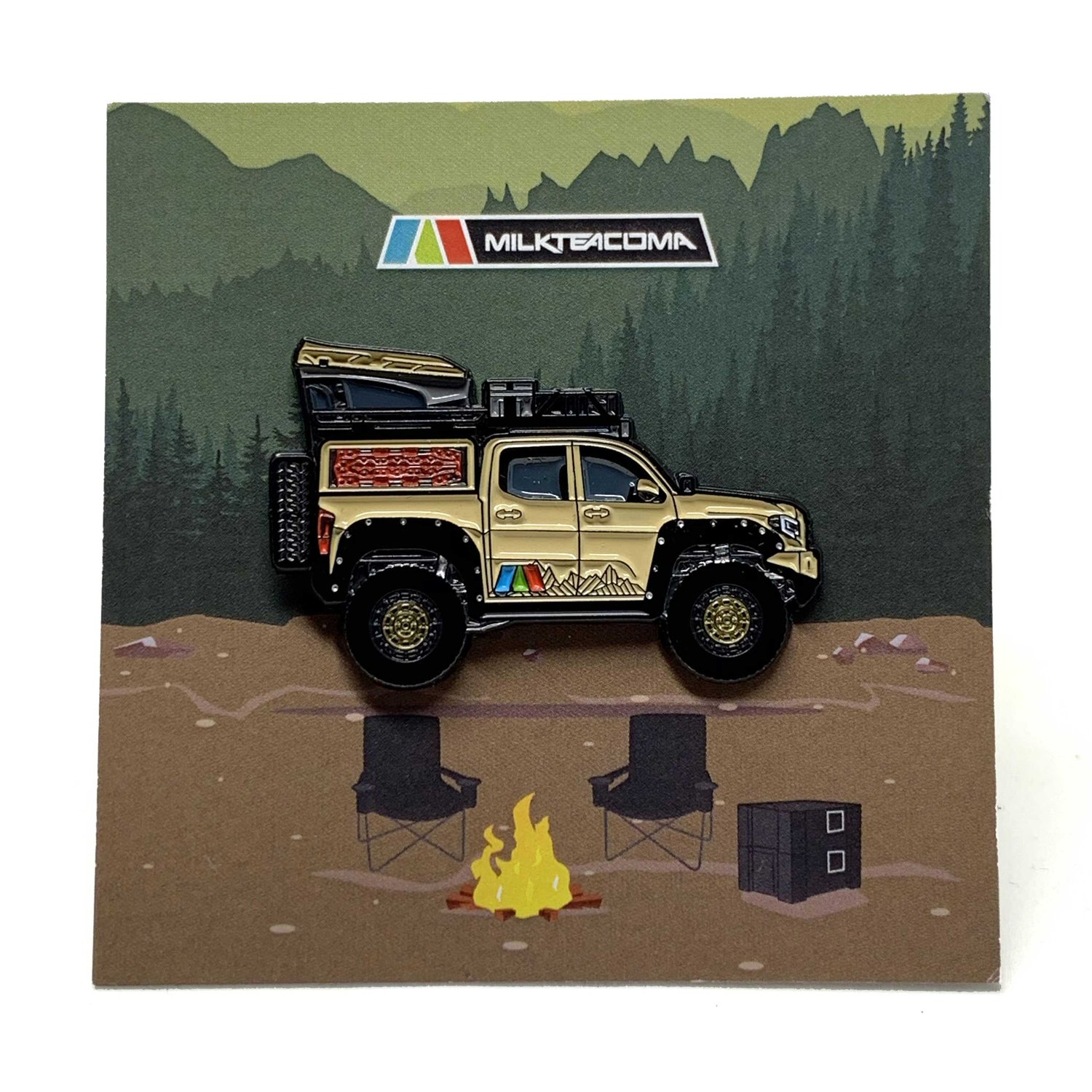 MilkTeacoma V2! An exclusive collaboration with Leen Customs. Our 3rd Gen Toyota Tacoma has been added to Leen Customs Pin Garage Collection, now with our updated look!
Featuring a moveable James Baroud Space Roof Top Tent (that opens and closes) on top of our RLD Designs Canopy and can't forget our Fifteen52 Traverse HD Wheels. Just something new for 2019.
Limited Edition 250 pc. Pin Set that is randomly selected. Each pin is individually numbered in the back making them exclusive to that specific variant model, once numbered that specific pin will not be crafted again.
Front side: Custom Color Enamel
Back side: Logo Laser Etched & Numbered
Style: Soft Enamel
Material: Aluminum
Size: 1.7"
Comes with Backing Card